The bays Tile System
Baystile has a completely self contained mobile unit, outfitted with state of the art bead blasting and retrieval equipment.
The first step in our process is to lower the water level in your pool about six inches, so that we have access to the entire tile. We use our own equipment to route the water to the street or to nearby drains that go to the sewer or street. We do not need to completely drain your pool.
Next, we employ our safe and effective bead blasting system, in which glass beads or mineral salt are dispensed under low pressure, directly at the affected areas. Unlike the scraping forces involved when using pumice stones, putty knives or other scrapers, our bead blasting technique utilizes a bouncing or peen action that gently dislodges the calcium, and scales from the tile. The result is completely cleaned tile, free from calcium and scales with the protective glaze unharmed.
Once the tile is cleaned we vacuum out the entire pool with our retrieval system. During this process, the used beads and dislodged calcium are captured by our equipment, returning clean water to your pool. Since our glass beads are completely safe, swimmers may enter the pool immediately. Our glass beads will not cause irritation to the skin or eyes, nor does it pose any other health dangers. The chemical balance of the pool water will not be compromised by any part of our procedure.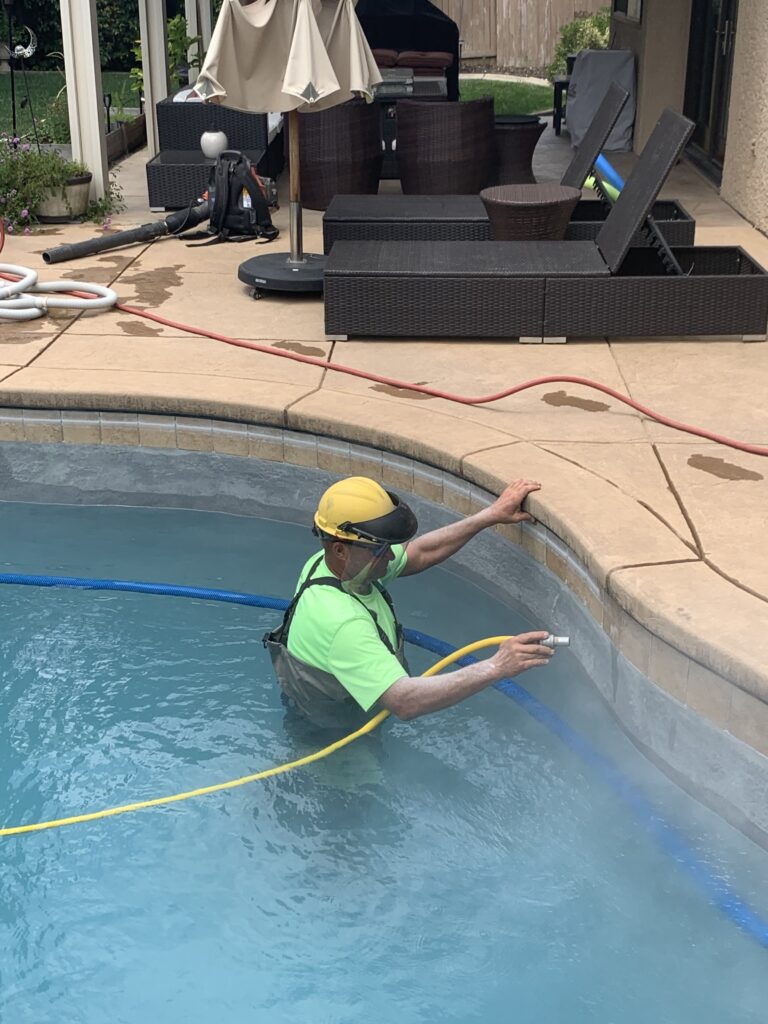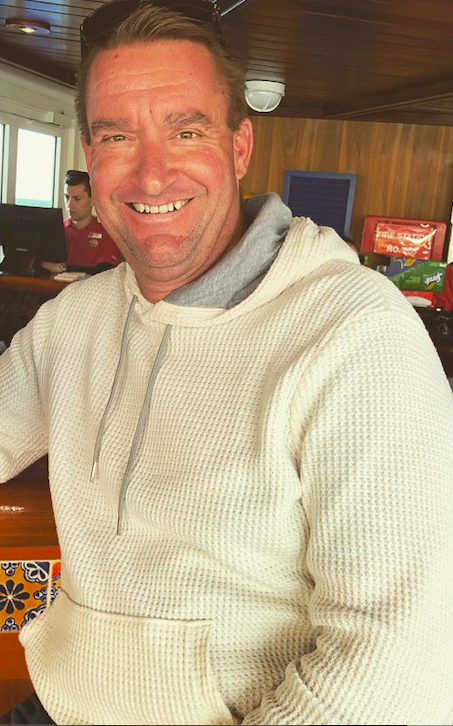 Our Story
Frank and wife Debbie moved to the Sacramento Area to raise their young family. Frank eventually took a job with the local sheriffs department and served for 10 years. After working numerous nights and missing his three kiddos too much, he decided it was time for a change.

Frank took a leap of faith and in 1999 opened Bays Affordable Pool Tile and Repair and has never looked back. Many early customers can remember Frank's young kids working the summer days with him and learning the business.

Bays Affordable continues to welcome returning and new customers year after year. We would like to say thank you to all who have made it possible for Frank to get to brag about swimming in pools for a living. We hope to continue to ensure you and your families beautiful backyard for years to come.
Schedule Cleaning Now & Get Free Estimate